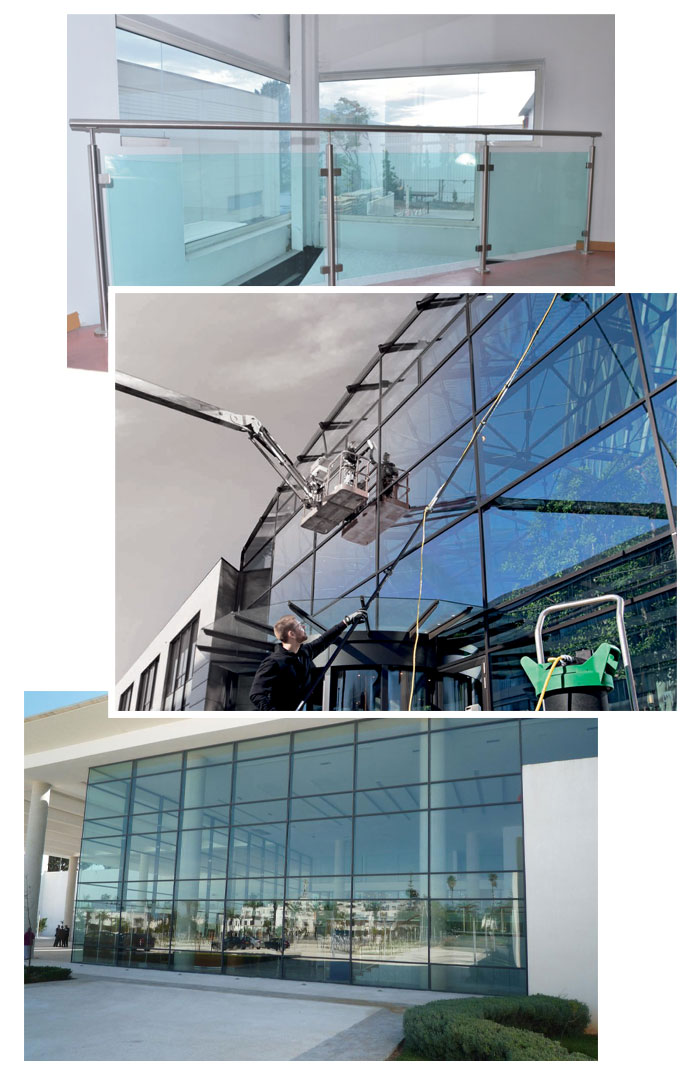 COMMERCIAL WINDOW CLEANING SERVICE
OUR COMMERCIAL WINDOW CLEANING EXPERTS USES SAFE, PROFESSIONAL EQUIPMENT.
At SCI Plus, we use UNGER HydroPower Ultra Filter L equipment for perfect, streak-free results. The HydroPower Ultra filter has set a new standard in deionization filter technology used in pure-water cleaning.
Cleaning with pure water produces sparkling results!
We offer one-time window cleaning or at a frequency that meets your needs.
With SCI Plus, you can expect:
Impeccable-quality work;
Professional equipment;
Competitive rates;
Excellent after-sales service;
When you entrust your window cleaning to SCI Plus, you'll enjoy perfect visibility and a more enjoyable work environment.Note that in addition to dedicated commercial window cleaning teams, SCI PLUS also has commercial carpet cleaning teams.
Request a quote for your windows
Ask for an estimate
We offer an occasional maintenance service
If you only want this service, contact us and we will go to your home to make a completely free estimate.